Muonline grand opening at this Friday 9 september 2022!
This server is based on hunting and upgrading your gear to the max, it will take a while to be max with 500x XP rates, but the battles will be legendary!
This server opens at friday 9 september so we wish you great joy on avomu season 17 episode special edition!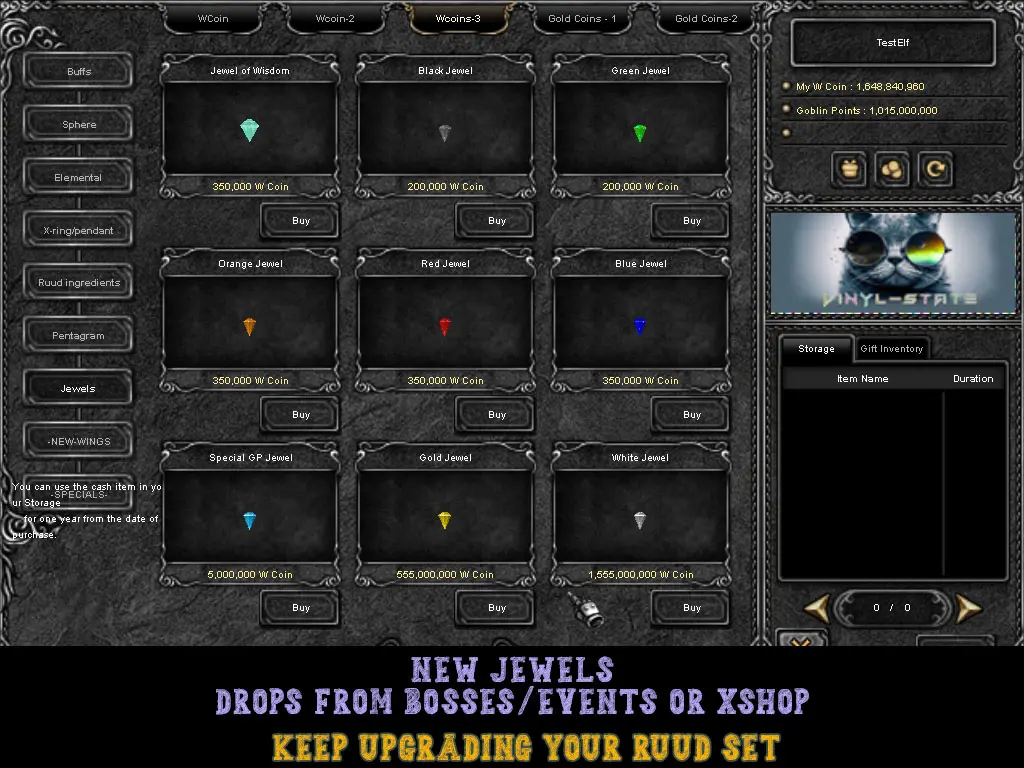 Upgrade your RUUD (brilliant) items with those new jewels, to make them even stronger!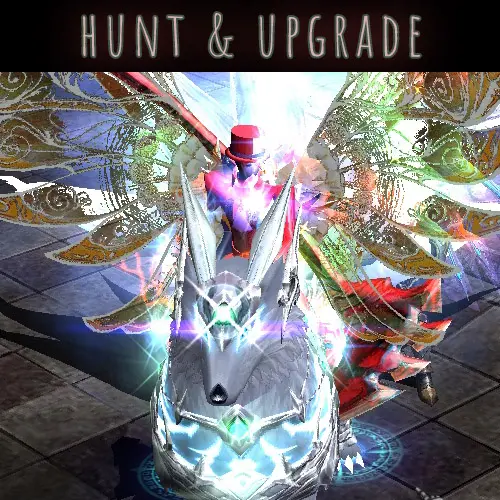 You can hunt your fancy new items ingame, from cool new events, bosses.
Our special new PvP system:
Mu online season 17 ultimate PVP upgrade.
Every single muonline class has been tested in PVP battles, this means every single character can kill each other classes. On this PVP base, you can now create your perfect build and muonline PVP strategy, to slow down PVP battle with countering pentagrams/shields or decide to go the reflective build or just go full attack builds, many possibilities, and loads of new builds to discover :-)
Muonline Dark Knight test results:
Muonline class evolution: Dark Knight, Blade Knight, Blade Master, Dragon Knight.
Mu online PVP battles tested
bk - bk = fixed
bk - sm = fixed
bk - elf = fixed
bk - mg = fixed
bk - dl = fixed
bk - sum = fixed
bk - rf = fixed
bk - gl = fixed
bk - sla = fixed
bk - rw = fixed
bk - gc = fixed
bk - lw = fixed
bk - lm = fixed
Mu online Dark wizard PVP test results:
Muonline class evolution: Dark wizard, Soul Master, Grand Master, Soul Wizard
Mu online PVP battles tested
dw - dw = fixed
dw - dk = fixed
dw - elf = fixed
dw - mg = fixed
dw - dl = fixed
dw - sum = fixed
dw - rf = fixed
dw - gl = fixed
dw - sla = fixed
dw - rw = fixed
dw - gc = fixed
dw - lw = fixed
dw - lm = fixed
Mu online elf pvp results:
Muonline class evolution: Fairy Elf, Muse Elf, High Elf, Noble Elf
Mu online PVP battles tested
elf - dw = fixed
elf - dk = fixed
elf - elf = fixed
elf - mg = fixed
elf - dl = fixed
elf - sum = fixed
elf - rf = fixed
elf - gl = fixed
elf - sla = fixed
elf - rw = fixed
elf - gc = fixed
elf - lw = fixed
elf - lm = fixed
Mu online magic gladiator pvp results:
Muonline class evolution: Magic Gladiator, Duel Master, Magic Knight
Mu online PVP battles tested
mg - dw = fixed
mg - dk = fixed
mg - elf = fixed
mg - mg = fixed
mg - dl = fixed
mg - sum = fixed
mg - rf = fixed
mg - gl = fixed
mg - sla = fixed
mg - rw = fixed
mg - gc = fixed
mg - wm = fixed
mg - lem = fixed
Mu online dark lord pvp results:
Muonline class evolution: Dark Lord, Lord Emperor, Empire Lord
Mu online PVP battles tested
dl - dw = fixed
dl - dk = fixed
dl - elf = fixed
dl - mg = fixed
dl - dl = fixed
dl - sum = fixed
dl - rf = fixed
dl - gl = fixed
dl - sla = fixed
dl - rw = fixed
dl - gc = fixed
dl - wm = fixed
dl - lem = fixed
Mu online summoner pvp results:
Muonline class evolution: Summoner, Bloody Summoner, Dimension Master, Dimension Summoner
Mu online PVP battles tested
sum - dw = fixed
sum - dk = fixed
sum - elf = fixed
sum - mg = fixed
sum - dl = fixed
sum - sum = fixed
sum - rf = fixed
sum - gl = fixed
sum - sla = fixed
sum - rw = fixed
sum - gc = fixed
sum - wm = fixed
sum - lem = fixed
Mu online ragefighter pvp results:
Muonline class evolution: Rage Fighter, Fist Master, Fist Blazer
Mu online PVP battles tested
rf - dw = fixed
rf - dk = fixed
rf - elf = fixed
rf - mg = fixed
rf - dl = fixed
rf - sum = fixed
rf - rf = fixed
rf - gl = fixed
rf - sla = fixed
rf - rw = fixed
rf - gc = fixed
rf - wm = fixed
rf - lem = fixed
Mu online growlancer pvp results:
Muonline class evolution: Grow Lancer, Mirage Lancer, Shining Lancer
Mu online PVP battles tested
gl - dw = fixed
gl - dk = fixed
gl - elf = fixed
gl - mg = fixed
gl - dl = fixed
gl - sum = fixed
gl - rf = fixed
gl - gl = fixed
gl - sla = fixed
gl - rw = fixed
gl - gc = fixed
gl - wm = fixed
gl - lem = fixed
Mu online slayer pvp results:
Muonline class evolution: Slayer, Royal Slayer, Master Slayer, Slaughterer
Mu online PVP battles tested
sla - dw = fixed
sla - dk = fixed
sla - elf = fixed
sla - mg = fixed
sla - dl = fixed
sla - sum = fixed
sla - rf = fixed
sla - gl = fixed
sla - sla = fixed
sla - rw = fixed
sla - gc = fixed
sla - wm = fixed
sla - lem = fixed
Mu online runemage pvp results:
Muonline class evolution: Rune Mage, Rune Spell Master, Rune Grand Master, Rune Wizard
Mu online PVP battles tested
rw - dw = fixed
rw - dk = fixed
rw - elf = fixed
rw - mg = fixed
rw - dl = fixed
rw - sum = fixed
rw - rf = fixed
rw - gl = fixed
rw - sla = fixed
rw - rw = fixed
rw - gc = fixed
rw - wm = fixed
rw - lem = fixed
Mu online guncrusher pvp results:
Muonline class evolution: Gun Crusher, Gun Breaker, Master Gun Breaker, Heist Gun Crusher
Mu online PVP battles tested
gun - dw = fixed
gun - dk = fixed
gun - elf = fixed
gun - mg = fixed
gun - dl = fixed
gun - sum = fixed
gun - rf = fixed
gun - gl = fixed
gun - sla = fixed
gun - rw = fixed
gun - gc = fixed
gun - wm = fixed
gun - lem = fixed
Mu online white wizard pvp results:
Muonline class evolution: Kundun Mephis, Light Master, Shine Wizard, Lumenious Wizard
Mu online PVP battles tested
wm - dw = fixed
wm - dk = fixed
wm - elf = fixed
wm - mg = fixed
wm - dl = fixed
wm - sum = fixed
wm - rf = fixed
wm - gl = fixed
wm - sla = fixed
wm - rw = fixed
wm - gc = fixed
wm - wm = fixed
wm - lem = fixed
Mu online Lemuria pvp results:
Muonline class evolution: Lemuria, WO mage, Arch Mage, Mystic Mage
Mu online PVP battles tested
lem - dw = fixed
lem - dk = fixed
lem - elf = fixed
lem - mg = fixed
lem - dl = fixed
lem - sum = fixed
lem - rf = fixed
lem - gl = fixed
lem - sla = fixed
lem - rw = fixed
lem - gc = fixed
lem - wm = fixed
lem - lem = fixed